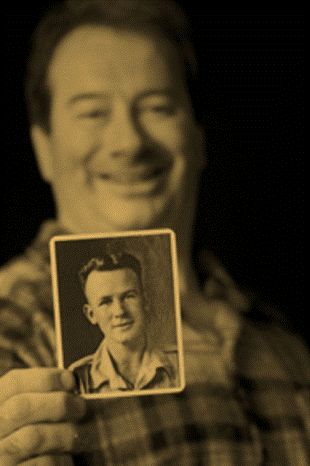 "Theatre should be magical and fantastical and fun. When theatre works best, it grabs your imagination and plunges it into a new experience. When it re-emerges, you're in a different place."
SIMON FERRY
Artistic Director at Palmerston North's Centrepoint Theatre from 2005 to 2008 freelance actor, director and educator Simon Ferry has appeared on stage television and film in New Zealand and abroad for 20 years.
His has been a career of breadth. Simon's film credits include The Wooden Koru, Wonderland, Out of the Blue, The Tub and Magik and Rose and The Lord of the Rings: Return of the King; his television credits include Tangiwai, Aftershock, The Strip, Duggan: Last Resort, A Twist in the Tale and Mirror, Mirror II and the tele-movie Clare. As a theatre actor and director he has over 50 professional productions to his name and, in 2004, he was selected to represent New Zealand on an international artist-in-residence programme at Shakespeare's Globe Centre in London.
In addition to his own work, Simon has focused significant energy on youth and the upcoming generation of performance artists. From 2000 to 2005, Simon was the course leader for the UCOL Theatre School; during his tenure at Centrepoint, he developed and launched The Dark Room, a separate theatre space for emerging artists, and created the Basement Company, an elite company of high school actors that were attached to the professional company. Also while at Centrepoint, in 2003 he directed The Tempest, the first production of Palmerston North's Summer Shakespeare series, an annual event initiated by Creative Giant Angie Farrow.

Lullaby Jock on National Radio's Drama Hour

Simon's popular production Lullaby Jock: Silent Generation was based on the story of his father Jock Ferry's return from WWII. The popular and critically acclaimed play is regarded as a performance of social and cultural history that is applicable to individuals, families and communities affected by military service.
"The thing I love about Palmy the most is the lack of pretence. It doesn't matter who you are or what you do, in the arts world anyway, everyone is welcome."