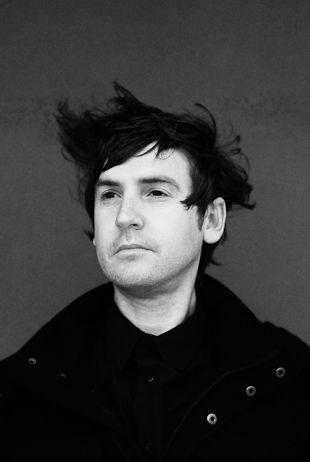 "I love expressing themes and emotions on the piano. Electronically, I feel as if I am painting with sound. I am a keyboard player by trade but I love playing bass and guitar and just about anything that makes a noise. I love creating sound that takes people on a journey and that people connect with emotionally."
JEREMIAH 'MODULE' ROSS
Inspired by nature, time, patterns, maths, emotions, dreams, shapes, thoughts, concepts and life in general, Jeramiah Ross, AKA Module, is a classically trained musician who uses the modern audio software and instruments to create his final compositions.

Module's Amethyst Caverns
from the video game Shatter's Soundtrack.

Nearly all of Jeremiah's first album Remarkable Engines was created in Palmerston North. The track What it Seems was picked up by Positively Wellington Tourism as the theme music for its Have a love affair with Wellington advertising campaign. He has recorded a further five albums: Dreams for the Sleepless, Pattern Dot Life Version 1.0, Shatter – The Official Videogame Soundtrack, Movement and Imagineering.
Born and raised in Palmerston North, Jeramiah began playing the piano at age 4. He spent much of his teenage years recording and experimenting with early electronic equipment. He spent much of his 20s touring extensively, much of that in Australia and Spain and performing in many major festivals. In 2006, he joined Fly My Pretties and performed throughout New Zealand, culminating in a sell-out show at the Auckland Town Hall performing on the three-storey pipe organ.
Jeramiah currently works primarily in the video game and film industry as a composer and sound designer. In 2009, he worked with Sidhe Interactive to create an original 15 track soundtrack and most of the game sound design for the hit PlayStation 3 video game Shatter. His first video game soundtrack, it won multiple international video game music awards and had over 1 millon hits online. He has since worked on video soundtracks for numerous games.
"Palmerston North is a really easy place to start creative ventures due to lots of great affordable creative spaces and a supportive creative community. I found that, for me, I could cheaply set up everything I needed to chase my goals and dreams of being a full time composer and audio professional. It was the perfect space to build my dreams and launch into the future."