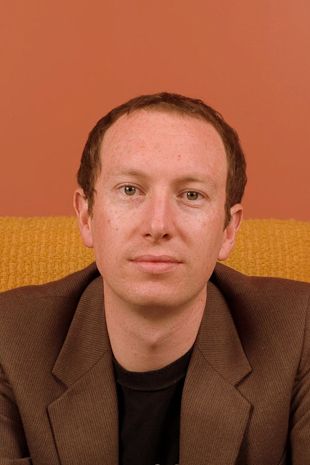 "One of the great things about reading short stories is you can knock one off in your lunch break. With A Man Melting I wanted to take the reader somewhere different with every sandwich."
CRAIG CLIFF
Born and raised in Palmerston North, author Craig Cliff's short story collection A Man Melting won the 2011 Commonwealth Writers Prize for Best First Book. It was also listed in the Top 100 Books of 2010 in New Zealand Listener and included in the Best Books of 2010 by The Sunday Star Times. The New Zealand Herald said he was the Best Dressed at the Auckland Writers and Readers Festival in 2011!
About the short story, a form Craig is passionate, he has said: "A story is the easiest way to communicate a complex idea... A good story finds a wormhole into the reader's own experience by a series of white lies, misdirection and dumb luck."
As a child, Craig liked coming up with stories and creating new worlds. These days he draws courage from writers such as David Mitchell, Janet Frame and Owen Marshall who manage to their own build worlds and spin yarns with a combination of childish glee and mastery.
Craig draws his inspiration wherever he can get it: conversations overheard at the bus stop, a businesswoman who looks as if she has just been crying, a sad-looking mannequin in the back of a department store.
A columnist for the Dominion Post's Your Weekend magazine and a senior policy analyst for the Ministry of Education, Craig has recently completed his first novel, The Mannequin Makers, which will be published by Random House in August 2013.
"As a teenager my refuge was the Palmerston North City Library. That's where my love of books really took off. I'd sit in one of the comfy chairs overlooking The Square and devour books about Norse mythology and Jungian psychology and novels by Douglas Coupland and Kurt Vonnegut. Even though I now live in Wellington, I still feel like the Palmy — and its library — is my spiritual home."