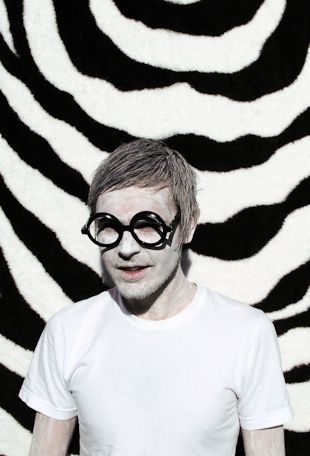 "You gotta learn the rules before you start playing around with them."
GRAYSON GILMOUR
A classically-trained pianist, Grayson Gilmour released his first solo album, Abstract Arrival, in 2002 when he was just 16. Following graduation from Palmerston North Boys High School, Grayson shifted to Wellington where he studied music at Victoria University of Wellington.

Grayson Gilmour, Minus Times Infinity, November 2013
His second solo album Behind Locked Doors came in 2004 and his third, Phantom Limbs, in 2005. A founding member of electro indie-rockers So So Modern, Grayson Gilmour released his fourth solo album, You Sleep We Creep in 2007 while he was touring globally with So So Modern. With its punk synth pop sound, So So Modern is a contrast to Grayson's solo recordings where his multi-tracked harmonies, song forms and soft voice produce a dreamlike quality.
Chapters a collection of unreleased material from his recordings since 2002, was released in 2008. In 2010, Grayson Gilmour was the first new artist signed by the re-launched Flying Nun label with the release of his fifth solo album No Constellation. In 2011, Grayson had his orchestral premiere when the orchestra from the New Zealand School of Music and guests from the New Zealand Symphony Orchestra performed his Existence-Aether I.
Grayson is currently working on film soundtracks, a new album and considering studying for a Masters in musical composition.
"I really owe a lot to The Stomach, I learnt what it was to be a musician there... from performing, to recording, to organising shows and cleaning the toilets afterwards!"