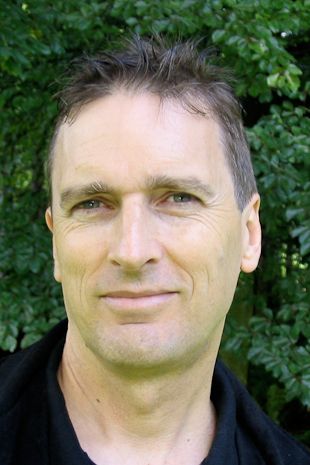 "For me, being an artist is about the creative process and the continuous search to produce music with a unique identity that I recognise as carrying my own mark. The achievement of having produced a new work is inevitably a deeply satisfying experience when it feels that the music is my own and that a certain level of quality or interest has been reached. I believe artists will communicate their own ideas best when they are producing work to satisfy firstly themselves, and that the work gives them pleasure to listen to."
NIGEL KEAY
Based in Paris, Nigel Keay is a freelance musician, composer, viola player and teacher. He describes his music, which ranges from solo and chamber music combinations to full symphony orchestra, as being initiated from purely musical ideas, even if along the way certain works have been driven by, or have incorporated, literary and philosophical notions.

Nigel Keay, Trio for Clarinet, Viola & Piano 4/4,
June 2013
As a child Nigel lived in Palmerston North and his father, an active member of the Salvation Army, was involved in the Salvation Army's musical activities. That connection led to a 6-year-old Nigel performing a short item in the Wellington Town Hall on the recorder – his very first public performance – as part of a Salvation Army Congress.

A few years later, a much more grown up Nigel held the composer-in-residence position at the University of Otago in 1986 and 1987 and the Nelson School of Music composer-in-residence in 1988 and 1989. In 1994 he became an Associate Violist with the Auckland Philharmonia Orchestra where, in 1995, he was composer-in-residence.

In 1998 he moved to France. His music is regularly performed and recorded by various orchestras, quartets and chamber groups throughout Europe.
"I'm proud of my Palmerston North origins which were followed by growing up in other provincial New Zealand cities. If I live today in an alpha city (Paris) I look back fondly at all of the New Zealand cities that I have lived in, with their own unique and special opportunities and histories that made possible firstly specialised study, then the realisation of various artistic projects including composer residencies that fostered major creations."