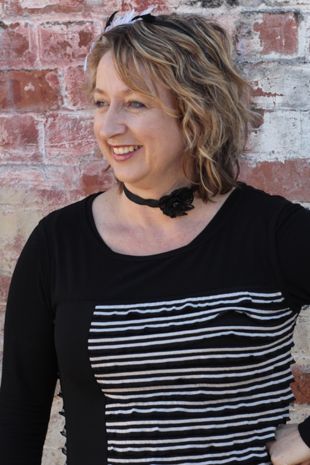 "Seeing the way that music lifts people out of their daily lives is very inspirational to me and continually encourages and motivates me."
JENNIFER MOSS
The multi-award winning and classically trained soprano Jennifer Moss grew up in Stratford, Taranaki. After earning a degree in music and voice from Victoria University, in 1987 she and musician husband Sam Veale headed to Sydney where she studied opera at the Conservatorium of Music. As a freelance soprano, she sang throughout Australia including with the Australian Opera, the Sydney Symphony Orchestra and the Song Company. Side-stepping into children's entertainment, she joined a musical trio that performed for kids.

The family shifted back to New Zealand in 1997 and she performed Baby Proms with the Auckland Philharmonia Orchestra and the Vector Wellington Orchestra, introducing under-fives to classical music. The recordings of her two live shows, Jennifer's Garden and Jennifer's House, won consecutive Tui Awards for Best Children's Albums in 1998 and 1999.

Jennifer and Sam have lived in Palmerston North since 2004. She is the voice leader for the Manawatu Community Choir, facilitates the Manawatu Ukulele Group and Manawatu African Drumming, is the founder and creative director of the Central Ukulele Festival and is a founding member of Ukephoria! (Manawatu's smallest band).

Manawatu Standard Profile

"Palmerston North is a very supportive city to be an artist in…great collaboration, opportunities and vibes!"