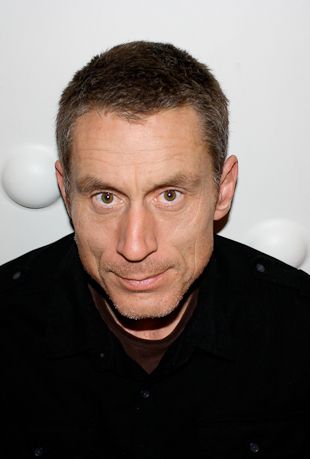 "It's a popular mythology that the artist is a bit of a fascist, that he knows what is right for others and his take on his art is the only true take. I much prefer that people approach my art with a sense of curiosity and fill in the gaps themselves."
ANTON PARSONS
Nearly every resident of and visitor to Palmerston North knows the work of sculptor Anton Parsons: his Numbers was the first commissioned by the Palmerston North Public Sculpture Trust, formally unveiled in Coleman Mall in September 2007. A series of stainless steel boxes joined in a loop with copper numbers riveted on, the numbers are semingly random and could portray anything from secret codes to mathematical formulae to ordinary things like the first building blocks of a child's learning.


The story behind the creation of Passing Time
by Anton Parsons.

Anton says that he doesn't believe that the artist necessarily needs to impose his views or beliefs on the people who view the art. "In that sense, I am a little unusual I suppose. I do like a message to be buried in the work, but it is hidden and isn't necessarily meant to be found. It means as much to me that the viewer might impose their own interpretation on the work. It's like when someone has a favourite song, but doesn't know the words or mishears them and gets them wrong. Does it take anything away from the song that the listener has a different idea of what it's about, or gets pleasure from it thinking the words are nonsensical? I don't think so."
Considered one of New Zealand's leading sculptors, Anton uses a range of media including industrial materials, readymade objects and photography. He often creates large-scale, site-specific work. In addition to Numbers, his public works include Invisible City (Wellington) and Passing Time (Christchurch). Having exhibited widely, his work also appears in many private collections.
Anton was born and raised in Palmerston North and currently lives in Auckland.