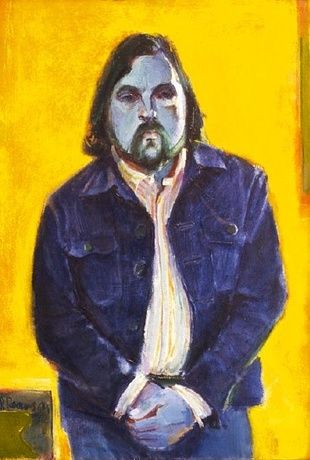 CARL SYDOW
Carl Sydow was born in Takapau in 1940 and received his secondary education at Queen Elizabeth College in Palmerston North. He and his wife Rosemary were involved in the foundation of the former Manawatu Art Gallery in the 1970s.
Primarily a sculptor, Carl is considered an innovator in New Zealand's post-modern art practice.
From 1959 – 1961, he studied in sculpture at Ilam, Canterbury University School of Fine Arts. He then undertook teacher's training in Auckland and completed an Honours degree at Elam School of Fine Art in Auckland in 1963.
From 1964 – 1968, he worked in the Royal College of Art studios. Exposure to the contemporary art world in London transformed his ideas and he developed a strong interest in constructed, assembled, non-figurative work using materials such as PVC tubing Perspex, plastic hose, mirror and steel. Carl returned to New Zealand in 1969 and constructed sculptures from readily available commercial materials.
Critically acknowledged as one of the first sculptors to pursue a constructivist assemblage approach in New Zealand, Carl Sydow was a tutor at the Christchurch Technical Institute for the four years preceding his death in 1975.
Portrait of Carl Sydow; landing page is a detail of the painting
Collection Christchurch Art Gallery Te Puna o Waiwhetu; purchased 1973