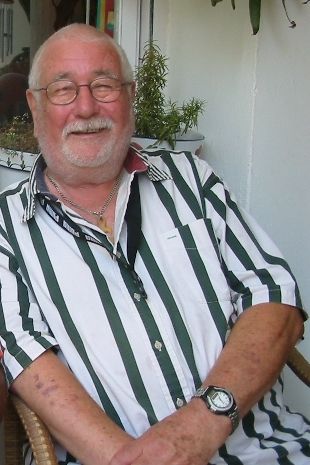 "So many different settings, so many different kinds of action, so many different ways of organising sounds into meanings, all of them given the same name music."
CHRISTOPHER SMALL
Born into a musical Palmerston North family and trained as a teacher, cultural musicologist Christopher Small is best known for his three influential books: Music, Society, Education; Music of the Common Tongue: Survival and Celebration in Afro-American Music; and Musicking.
Educated at Terrace End and Russell Street Primary Schools, Palmerston North Boys' High School and Wanganui Collegiate, Christopher Small attended Otago University and Victoria University of Wellington, graduating with a BMus and LRSM in musicianship. He attended Wellington Teachers College and taught at Horowhenua College and Waihi College.
Christopher was invited to write the score for the ballet Children of the Mist, based on an adaptation of Maori legend by Leigh Brewer and James Carney. The ballet, produced by the Wellington City Ballet, was the first all New Zealand two-act ballet. Through the project, Christopher won a New Zealand Government Bursary and, in 1961, headed to England.
After travelling for a year, he studied composition with Priaulx Rainier in London, working also with Bernard Rands and, briefly, with Luigi Nono and Witold Lutoslawski. He remained in England, teaching at various schools, and in 1971 became Senior Lecturer in Music at Ealing College of Higher Education, London (now the University of West London) where he stayed until 1986. He retired from teaching and moved to Spain where he lived until his death in 2011.

Christopher Small is credited with challenging the way we think about music, developing the word 'musicking' to describe his belief that music is a verb, not a noun.

Guardian UK Obituary