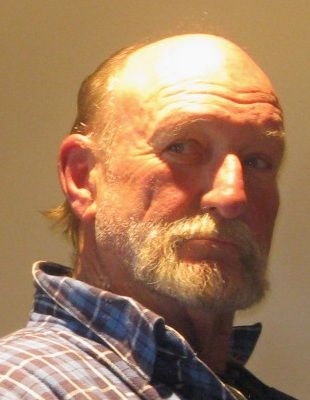 "I am often asked how I find it possible to combine serious painting with the craft of political cartooning. I see no contradiction as in both pursuits I am striving for the same goal... ie, to get others to see things exactly as I see them."
GARRICK TREMAIN
Raised in Palmerston North, Garrick Tremain is widely known as both a political cartoonist and a watercolour painter. Having always yearned to be a country kid he left school in 1957 to work on farms and sheep stations. It was in woolsheds and smoko rooms that his drawing ability first raised eyebrows. To test this suspected talent he sought city work as a commercial artist. For 10 years he worked as an advertising designer and artist here, in Asia and in Europe.
After some years of extensive travel Garrick returned to New Zealand with a plan to establish himself as a landscape painter in the Wakatipu basin where he has resided since 1971. He has exhibited widely in New Zealand, Australia and in the USA. In 1988, eager to try himself also as a political commentator, he began offering a daily cartoon to the Otago Daily Times. His cartoons were soon appearing daily in newspapers throughout the country.
Garrick still divides his time between painting and cartooning. He has published 16 volumes of his editorial cartoons. He has also written and illustrated best-selling books of humorous, risqué, nursery rhymes and an entertaining work explaining his troubles with golf.
"At the age of 7, I was a chronically asthmatic Auckland child. My parents acted on medical advice that were I to have any hope of a cure they should relocate me as far inland as possible. And so we moved to Palmerston North where my recovery was almost instant and miraculous, and I am happy to sing the city's praises accordingly."