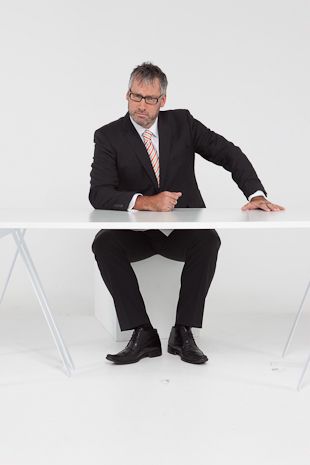 "I'm lucky to be doing what I love. 7DAYS is my dream job. I'm not sure how I got here, but I think saying 'Yes' to every project along the way helped. Not fearing that it was the wrong choice. I've learned something in every wrong choice I've made!"
JEREMY CORBETT
Stand-up comedian and award winning radio and television presenter Jeremy Corbett was born in Westport and settled with his family in Palmerston North at age 5 after living in England for 3 ½ years.
It was while earning a BA in English and Computer Science at Massey University that Jeremy got his start in broadcasting and comedy. Jeremy was involved with the student station, Radio Massey, and Massey's annual capping revue, a live, sketch-based comedy show. Following graduation, Jeremy worked at New Plymouth radio station Energy FM and then as a computer analyst in Palmerston North and Perth. He returned to Palmerston North and worked as a copywriter at Palmerston North radio station 2XS.

Jeremy moved to Auckland in the early 1990s where, along with fellow Palmerston North Creative Giants Jon Bridges and Paul Horan, he belonged to the comedy troupe Facial DBX. The group toured nationally and was instrumental in launching stand-up comedy in Auckland (and, arguably, New Zealand).

Jeremy was the host of MORE FM Auckland's breakfast show from 1993 until the end of 2011. His television experience includes The Paradise Picture Show, A Bit After Ten, A Bit More After Ten, Celebrity Squares, Downsize Me, The Gong Show, Pulp Comedy and Deal or No Deal.




Jeremy is well-known as the host of TV3's 7 DAYS (produced by Jon Bridges), a role for which he won Best Presenter Entertainment/Factual at the 2011 Aotearoa Film and Television Awards.
"In Palmy you kind of did everything, you weren't limited. By the same token you didn't expect too much in return. Perhaps nobody singing our praises and, more importantly, nobody judging us too harshly meant we could get through our ugly duckling phase without getting shot down. Having said that, I still hear the sound of people re-loading."