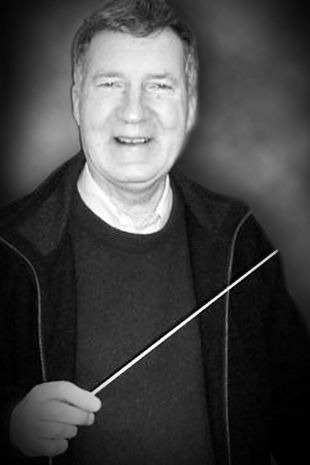 "Being able to give pleasure and assist others through composition, teaching and conducting has been a highlight of my career."
JOHN EMELEUS
Music teacher, composer and conductor John Emeleus came to New Zealand in 1963. Born in Belfast, Northern Ireland, John studied composition, piano and viola at the Royal Academy of Music, London, and it was his "brilliant and inspirational" professors there that he credits with leading him to his style of music.
For 45 years, John has taught, arranged school orchestras and composed work for choral and chamber music groups, for youth and amateur musicians. He started a Saturday morning music school for primary school pupils in Invercargill, has had music published for use by the Australian Examinations Board and his work has been performed at school music festivals throughout New Zealand.
From 1970 to 1979, John was a Senior Lecturer at the Palmerston North Teachers College. In 1980 John assumed the role of Teacher Fellow at the University of Canterbury and, from 1981 -1998, was Senior Lecturer and Head of Department, Christchurch College of Education. John led the Canterbury Philharmonia from 1983 -1987. Since his retirement in 1999, John has held the position of Deputy Musical Director at the Christchurch School of Music and, in 1999, formed the Garden City Orchestra.
"A great thing about being a musician in Palmerston North was working with the students during the week and then directing music classes for children on Saturday mornings."