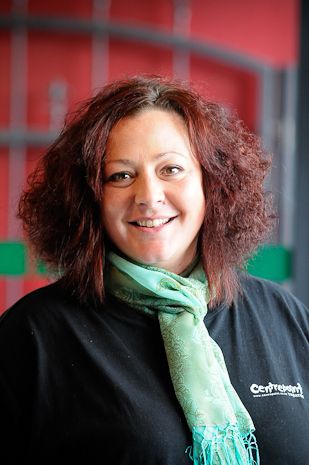 "For me theatre is a conversation and sometimes a party between the audience, actors, crew and writer. Sometimes it can be a heated conversation where a resolution doesn't always get reached – and that's cool, it's not our job as artists to make people feel comfortable all of the time, it's our job to tell a story, it's then the audience's job to say how they feel about that story. Or it can be our job to host the party."
KATE LOUISE ELLIOTT
If laughter is the best medicine, actor Kate Louise Elliott thinks it's more fun to be cured at the theatre than at the doctor's office.

A well-known television actor, Kate Louise played Monica Judd in three seasons of Outrageous Fortune and had dual roles as Avril and Bernadette on Shortland Street. She's been in numerous other New Zealand television shows, including Nothing Trivial, Hard Out and Maddigan's Quest.

Kate Louise Elliott has been on the stages of Auckland, Wellington and Palmerston North, has directed for Centrepoint Theatre, has served as an acting tutor at the Pacific Island Performing Arts Institute and as a guest director at the Unitec Performing Arts School.
Straight out of Toi Whakaari New Zealand Drama School in 1997, Kate, who says Palmie has such a special place in her heart and that she loved working and living there so much that she actually tells people now that she is from Palmerston North (poor old Lower Hutt...), joined Centrepoint Theatre as an actor; she returned in 2008 as the theatre's Artistic Director, a position she held until she joined the Mangere Arts Centre in 2012.
During her Centrepoint tenure, she directed, managed and acted in more than 30 stage productions as well as drove the summer drama school for secondary and college students.

"Palmerston North people are really open to new and challenging experiences. They aren't afraid of art. They take people at face value, are accommodating and interesting. Geographically it is easy to access everything; however, there is also a personal accessibility in Palmerston North. There is a 1 degree of separation and no hierarchy, people are really happy to help each other out. I haven't yet come across a more real sense of community."