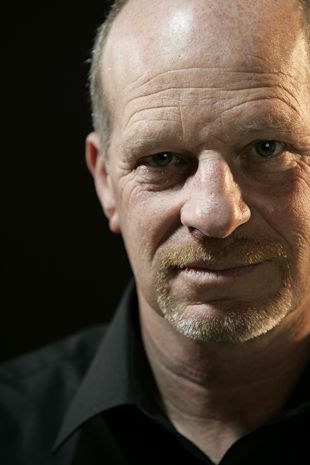 "I've always had a great seriousness of purpose but even the most serious people somehow need a prod every now and then."
MICHAEL HOUSTOUN
Born and raised in Timaru, concert pianist Michael Houstoun began piano lessons at age 5. By 18, he had won every major piano competition in New Zealand and his international success began in 1973 when he won third at the Van Cliburn International Piano Competition. In 1974, he travelled to study in London and the USA and, in 1975 he took fourth at The Leeds International Piano Competition and sixth at the Tchaikovsky in 1982. His international wins are unprecedented and unmatched by another New Zealand pianist.


Michael Houstoun plays Clair de Lune by Debussy, 2010.

Michael returned to New Zealand in 1981 and lives in rural Palmerston North. He regularly performs solo recitals and with New Zealand's professional music ensembles. An advocate of New Zealand music, he has performed premieres of composers including Jack Body, John Psathas and Gareth Farr.

His pilgrimage to Germany while preparing to perform Liszt's Sonata in B Minor was the subject of the documentary Icon in B Minor and his recording of all 32 piano sonatas by Beethoven led to the establishment of Trust Records. In 2008 his solo CD of New Zealand music Inland was named the Best Classical Album.

In 1982 he was awarded the Turnovsky Prize. In 1999, Michael received an honorary doctorate from Massey University, in 2007 he received a New Zealand Arts Foundation laureateship and in 2011, he received an honorary doctorate from Victoria University of Wellington. He was made a Companion of the New Zealand Order of Merit in 2012.

"It is very important for me to have my sanctuary. It's vital to have this quiet place where the internal work can be done. For most sanctuaries you'll find that people will create them or discover them in the country rather than in the city. It's pretty hard to find a sanctuary in the city."