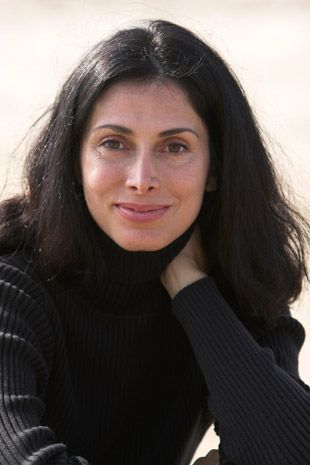 "Experiencing the lives of my characters for a few years as they journey through the mad world really inspires me to stumble alongside of them taking frantic notes. I feel what they feel viscerally breathing the same air – it's stronger than second-hand smoke."
CHRISTINE LEUNENS
Author Christine Leunens has written about the complex relationships of women with their mothers-in-law; the dangers of lying and secrets spun out of control; the bizarre effects of childrearing.

Christine Leunens talks about Caging Skies on Good Morning.

Besides English, her novels have been published in French, Italian, Spanish, Catalan, Dutch, Czech and Russian.
Her first novel, Primordial Soup, was put on the Essential Reading List of Contemporary Literature by the Government Association of UK Libraries in 2004 and the French translation of her second novel, Caging Skies, was shortlisted for the Prix FNAC and the Prix Médicis. Film rights to Caging Skies were sold in late 2010 to Defender Films Ltd. Jojo Rabbit, Taika Waititi's adaptation of the book, will be a New Zealand - American – German Production scheduled for early 2013. Her third novel, A Can of Sunshine, was published in 2013.
The granddaughter of painter Guillaume Leunens, Christine was born in Hartford, Connecticut, USA to an immigrant Italian mother and Belgian father. At age 19, she moved to France for study and supported her early writing career with fashion modelling. Christine received a BA in French Literature from the University of North Carolina and a Master of Liberal Arts in English and American Literature and Language from Harvard University. In 2012 she became the second person to receive a PhD from Victoria University's Institute of Modern Letters.
Christine and her family moved to Palmerston North from France in 2006.
"When I write, I sometimes look out the window at the beautiful country landscape, though I'm in the middle of a city where in minutes I can get to wherever I need to buy groceries or go to the pools or parks, the library or what's on at The Square, and have fun with my family. For this Palmerston North is a wonderful place to write and live."