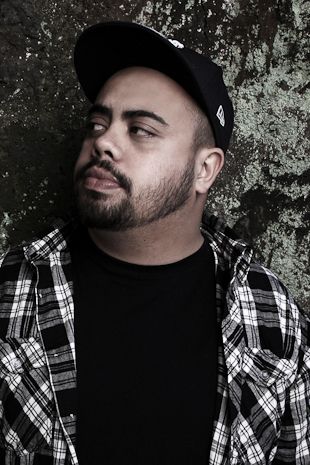 "Anything can inspire me, really. Other people's music, movies, books. I really just draw inspiration from things that happen in my life."
PNC - SAM HANSEN
Hip hop rapper Sam Hansen is better known by a stage name that shouts of love for his hometown: PNC – Palmerston North City.
PNC has been big fan of music for as long as he can remember and was drawn to hip hop in the 90's mainly, he says, because of the lyricism of great artists like Jay-Z, Outkast and 2pac. He began performing along Auckland's Breakin Wreckwordz and, by age 21, had worked with popular New Zealand artists Scribe, Frontline, Dawn Raid, Nesian Mystik and Che Fu.
PNC, Ride feat. P Digsss, February 2014

PNC's first album, Rookie Card, was released through P-Money's Dirty Records in 2006 and contained hit singles P-N-Whoa! and Who Betta Than This. Rookie Card won best Urban/Hip-Hop album at the 2007 Vodafone Music Awards. In 2007 PNC was also nominated for two New Zealand Pacific Music Awards and two Australian Urban Music Awards.
PNC released his second album Bazooka Kid in 2009, his third, Man on Wire in 2011 and Under The Influence in 2012.

"I love everything about Palmy. My name is an acronym for the city. I'm proud to able to call it my home."